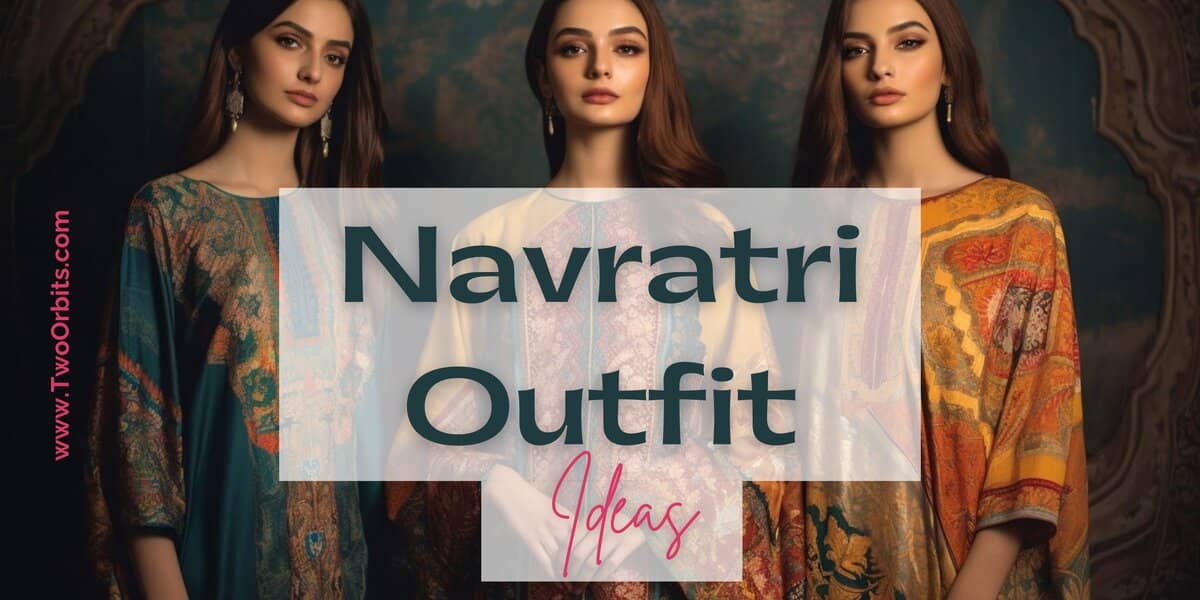 Beautiful Outfit Ideas for Navratri and Garba [2023]
Are you looking for captivating Navratri outfit ideas to elevate your Garba dress game this year? The festival of Navratri is not just about dance and devotion; it's also an occasion to showcase your impeccable style. Whether you're a traditionalist at heart or love to add a contemporary twist to your look, we've got you covered with a treasure trove of Garba outfit ideas and Navratri dress ideas that will leave you looking and feeling fabulous throughout the nine nights of festivities. Get ready to be inspired and turn heads with your impeccable Navratri fashion choices!
Navratri is a vibrant and colorful festival, and traditional Indian attire like lehengas, cholis, and sarees are often worn during the celebrations. However, you can create unique and stylish mix-and-match outfit ideas by combining different elements to make your Navratri wardrobe stand out. Here are 10 outfit ideas for Navratri, along with detailed suggestions:
Top 10 Navratri Outfit Ideas 2023
Fusion Chic:

Combine a colorful and embellished crop top with a flowy palazzo pant in a contrasting color.
Add a statement belt to cinch the waist.
Accessorize with statement earrings and bangles.
Finish the look with comfortable block heels.

Boho Vibes:

Pair a flowy maxi skirt with a tucked-in embroidered blouse.
Layer with a long fringe vest or jacket.
Opt for chunky silver jewelry and leather ankle boots.

Sensual Elegance:

Opt for a chiffon or net saree in a deep, sensuous color like wine red or golden.
Choose a blouse with a low back or a deep V-neck for a touch of sensuality.
Add a jeweled belt to cinch the waist, enhancing your curves.
Accessorize with statement chandelier earrings and a delicate waist chain.
Complete the look with strappy stiletto heels and a bold red lip color for added allure.


Western Twist:

Wear a denim skirt with a vibrant Kurti or embroidered top.
Layer with a denim jacket for a contemporary look.
Pair with ankle boots and statement earrings.

Pant Style:

Select a high-waisted, wide-legged pants in a festive color.
Tuck in a fitted blouse with intricate embroidery.
Add a statement belt and chunky heels.
Accessorize with a clutch and a choker necklace.

Print Clash:

Mix and match printed pieces like a printed dhoti pant with a contrasting printed blouse.
Keep the accessories minimal with simple earrings and flats.

Cropped Lehenga:

Opt for a cropped blouse with a flared lehenga skirt.
Choose contrasting colors for a bold look.
Accessorize with a maang tikka and high heels.

Anarkali Gown:

Go for a floor-length Anarkali gown in a rich, deep color.
Add a contrasting dupatta draped elegantly.
Accessorize with statement jhumkas and heels.


Patiala Perfection:

Pair a Patiala salwar with a short kurti in coordinating shades.
Add a vibrant dupatta and traditional juttis.
Complete the look with a choker necklace.

Contemporary Saree:

Drape a saree in a modern, pre-stitched style.
Choose a sleek blouse or even a crop top.
Accessorize with a belt and contemporary jewelry.
Slip into high-heeled sandals to complete the look.
Remember to experiment with colors, fabrics, and accessories to make these outfit ideas your own. Navratri is all about celebrating with joy, so choose outfits that make you feel confident and comfortable.
Other Navratri Dress Ideas to Try Out
Accessorizing Your Navratri Outfit:
When it comes to Navratri outfit ideas, accessorizing can make all the difference. For Garba nights, choose accessories that complement your ensemble. A statement necklace or a pair of chandelier earrings can instantly elevate your look. Maang tikka and bangles, often seen in traditional Indian attire, can add a touch of elegance. Don't forget to select a matching clutch or potli bag to complete your outfit. Accessory choices can vary based on whether you're aiming for a traditional, contemporary, or fusion look.
Footwear Choices for Garba Nights:
Garba is all about dancing and celebrating, so comfortable footwear is essential. Traditional options like juttis and mojaris provide both style and comfort. If you prefer heels, opt for block heels or wedge sandals that allow you to move with ease. Consider the color and design of your footwear to ensure they complement your Navratri dress ideas.
Makeup Tips for Navratri:
Your makeup should harmonize with your Navratri outfit, whether you're going for classic elegance or a more modern look. Experiment with vibrant eyeshadow shades and eyeliner to match your attire. For a bold and festive touch, choose lip colors like deep reds or bright pinks. Henna or mehndi designs on your hands can add traditional charm to your overall appearance. Ensure your makeup lasts through the night of dancing with a setting spray.
Hairstyles for Navratri:
Hairstyles play a significant role in your Navratri look. For a classic and elegant appearance, consider a sleek bun or a traditional braid adorned with flowers. If you're leaning towards contemporary or fusion Navratri dress ideas, loose waves, a fishtail braid, or a high ponytail can provide a trendy and comfortable style for the energetic Garba nights.
DIY Navratri Outfit Ideas:
If you're feeling creative and want a truly unique Navratri outfit, consider do-it-yourself (DIY) options. You can repurpose old sarees or fabrics to craft your own cholis, lehengas, or scarves. Personalizing your outfit with embroidery, sequins, or fabric paint can add a personal touch that sets you apart. DIY projects not only save you money but also allow you to express your creativity.
Styling for Different Navratri Days:
Navratri spans nine days, each dedicated to a different manifestation of the goddess Durga. To show your devotion and respect, you can incorporate colors and styles traditionally associated with each day into your Navratri dress ideas which you can easily buy on Amazon. For example, on the first day, you can wear a royal blue outfit symbolizing the calm and compassionate aspect of the goddess. On the second day, opt for a bright yellow ensemble to represent her radiant and nurturing form. Mixing and matching colors and accessories for each day can add a deeper layer of meaning to your Navratri celebration.
FAQs about Navratri Outfit Ideas and Garba Outfit Ideas

Hi, I'm a guest author on TwoOrbits and I love writing about fashion and lifestyle. Subscribe for our email updates to know firsthand about my future blogs. Feel free to comment and share your feedbacks under my blog posts.